The second anniversary isn't as memorable for many individuals as the first. Second anniversaries are frequently treated casually, and gifts for 2-year anniversaries are rarely given much care. The term "cotton anniversary" can also apply to the 2-year anniversary, often symbolized by cotton.
Cotton anniversary presents should receive the same attention as gifts for other anniversaries since they symbolize the adaptability and fortitude a couple has achieved in their union. Use this list if you're unsure what to get for your partner on your second anniversary. These presents will serve as a reminder that two years spent together is one year closer to eternity.
20 Gift Ideas for a 2-Year Anniversary
1. Personalized Cotton Chef's Apron
In every marriage, there is a chef; who is yours in this relationship? For your partner who enjoys cooking, a custom cotton chef's apron would make the ideal present. Add the name you've given your spouse to make it more unique. This fantastic gift idea will also enable you to make memories in your kitchen.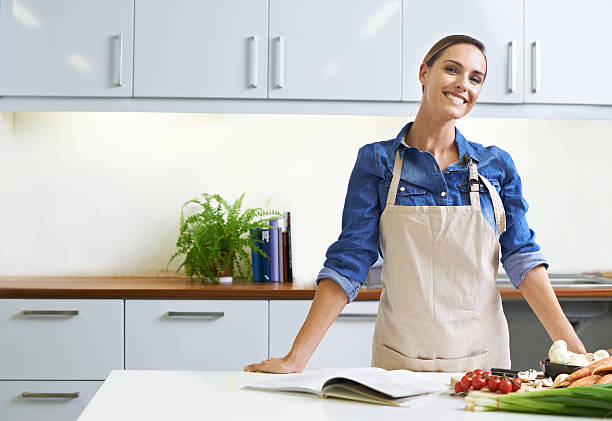 ---
2. Cotton Candles
Candles make for a thoughtful gift we all enjoy giving to our loved ones. Candles with scented cotton notes are a great option if you're looking for a present for your partner. This gift suggestion will be ideal for romantic dinner dates or cuddling up next to the fireplace in a room filled with fragrant candles.
---
3. Cotton Stem Coasters
These marble coasters are adorable with their engravings of lovely cotton plants. These will be the ideal gift for your spouse due to their charming art and practical utility. It never looked so wonderful to avoid leaving drink rings on the table!
---
4. Porcelain China Table Vase
You might accompany this grand vase with a bouquet of cosmos, the flower of the second anniversary when giving it as a present.
---
5. Parachute Percale Sheet Set
Pick this set if you want to enhance your sheets but don't need to replace all your bedding. The fabric, made of already-soft percale cotton, only gets softer with use and has the bonus of feeling lovely and cool to the touch, which is excellent for you and your spouse at night. You can't go wrong with pure white, even though it is available in six neutral tones.
---
6. Personalized Lyric Art
Even though this is painted on canvas rather than cotton, your wedding song can still be artistically represented. The tape label bears your name and wedding date, while the reels bear the song's lyrics.
---
7. Cotton Flower Painting
This flower picture of cotton blooms is unique among the crowd due to its timeless simplicity. It's a lovely tribute to your second anniversary, and the muted colors won't clash with your decor.
---
8. Porcelain Coffee Mugs
Nowadays, it's fashionable to give coffee mugs as gifts; your spouse will think of you when drinking coffee from that cup. Give your spouse a porcelain coffee mug with a lovely inscription as a practical present.
---
9. Waffle Towels
This is what you would get if you could make a blanket out of your most cherished, cuddliest winter sweater. The black knitted throw is made of 100 percent sustainable organic cotton, and it has a special wash that gives it a dimensional, even more, textured appearance. It is both stylish and comfortable. Plus, the company plants trees in the Amazon jungle with each purchase.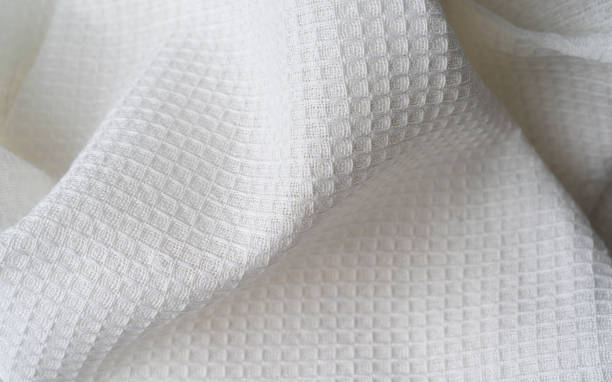 ---
10. Collegiate Pouches
These are especially relevant if you met in college, but they also work if you attended different universities or even if you support the same college team. They work well for arranging chargers, change, and any other tiny objects you need to stash away in style.
---
11. Monogrammed Robe Set
These him and her monogrammed robes are made of soft cotton, making them ideal for holidays or lazy Sundays. They never go out of style and are elegant and reasonably priced.
---
12. Floral Earrings
Her ideal 2-year anniversary gift would be a beautiful piece of jewelry. She would always fall in love with you if you wore stunning earrings with original floral patterns. We don't value gifts enough! To your relationship, they can bring a mysterious spark. With the right second anniversary presents, your marriage will be more fulfilling, and your connection will be stronger.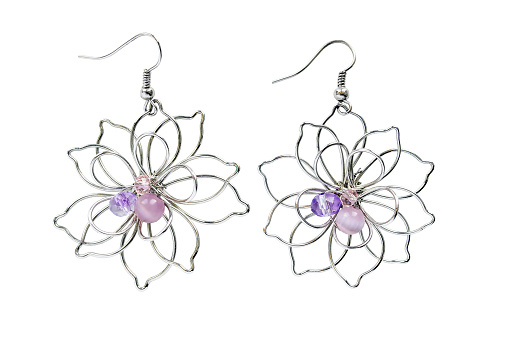 ---
13. Organic Blanket/Bedding Or Turkish Throw Blanket 
After 2 years of a blissful union, it is the perfect time to add new cotton bedding linen to make you feel good. The addition of an organic blanket is the ideal accent piece for updating your bedding. It's easy to add a lively visual accent to any neutral bedding because it comes in four sun-washed colors with the same geometric print. The blanket is the ideal weight to offer additional warmth in the winter and is made of organic Portuguese cotton that has been stonewashed to make it exceptionally soft. This will make for a pleasant evening with your spouse, and your life will never be the same.
---
14. Customized Pillow
The loveliest present you can get your sweetheart is a cotton pillow with a message from you. Any topic is acceptable, such as how you two first met or the first thing you exchanged. Giving a cushion that has been customized has become popular; many individuals choose to print names or pictures in place of text.
---
15. Home State Embroidered Dish Towel
Get these dish towels that honor your home state. Suppose you and your partner spend most of your time together in the kitchen. If your current and birth condition differ, you can get a set to honor both.
---
16. Reusable Cotton Face Pads
Eco-friendly and too cute to resist! Reusable cotton face pads are cheap and easy to protect the environment. She will adore this set whether she uses them to remove makeup, nail polish, or whatever. It also includes a wash bag to prevent losing them all in the washer/dryer.
---
17. Couple's Hammock
What's more enjoyable than spooning with your special someone? Spooning in a hammock with a partner requires you and your partner a leisurely afternoon to build this boho-style hammock. This will brighten any yard.
---
18. Cotton Pyjama Set 
Our current work-from-home environment has compelled us to spend most of our time at home. Your spouse will love receiving this gift made of poplin cotton. On your second anniversary, there is nothing more priceless than offering your lover solace in the form of poplin cotton pajamas.
---
19. Personalized Compass
This lovely compass may be personalized with almost any image or piece of text in your handwriting or any font of your choice, making it feel even more special. Although it's an optional extra, the leather case is worth it.
---
20. Weka Tote Bag
This cotton canvas tote is strong enough to serve as your daily bag and is ideal for visits to the office or fast supermarket runs. It includes a zip pocket inside, is available in six striking designs, and can even accommodate a 15″ laptop.
---
21. Personalized Large Cotton Tray
With their very own initials, this lovely and opulent cotton tray is uniquely theirs. It's the ideal spot to keep just about anything: mail, magazines, coasters, a vase of flowers, keys, cosmetics, jewelry, and so much more! It also looks lovely all by itself on the coffee table!
---
22. Couple's Vacation Package
A vacation will heal the wounds in the hearts of newlyweds who could not take a honeymoon or holiday. Make an experience and vacation with them that they'll never forget, and help them create memories and have the time of their lives.
---
23. Wooden Watches
If your husband cares deeply about the environment, wooden watches will present the finest second anniversary. Make your spouse the center of attention at family or work gatherings by giving him a stylish, distinctive, eco-friendly look.
---
24. Cotton Musk Cologne
Does your spouse enjoy wearing cologne? If so, they will, without question, like a cotton Musk cologne. The timeless scent of this cologne will bridge the distance between you and your spouse by adding a sensuous spark to your romantic relationship. When they smell it, they'll think of you every time.
---
Importance of marking Anniversaries
Life is meaningful because of anniversaries. They serve as a reminder of significant moments in our relationships. Additionally, 2-year anniversary dates remind us of an important date on our calendar. It's an opportunity to ponder a relationship or a cultural identity, to gather in celebration of a happy occasion, or to remember a loved one who has passed away.
Whatever the anniversary, it offers us a chance to take stock of how the event has shaped us over the years since it occurred. Knowing our history can be a crucial component of knowing who we are. Anniversaries are significant in:
Helps build memories
Memories are the foundation of relationships, and without them, partners may feel they are at a loss for conversation. We typically have vivid memories of big occasions; you probably recall precisely where you were during the Royal Wedding in 2011. You might even remember the Queen's Silver Jubilee. You probably will have pleasant memories of both days.
Because of how calm and amused individuals tend to be during special events like these. By sharing these occasions with your partner, you build enduring memories that will undoubtedly spark some fond chats years from now.
It helps create time for family
A party can be a great way to take a break from the regular and celebrate the great day since family time can sometimes be sacrificed in our busy lives to keep up with the daily grind.
You could wish to organize a special evening to celebrate the anniversary pair's dedication and affection for one another if you are the adult child or grandchild of the marriage. We can assist you in organizing a night for them to catch up with relatives and friends who want to celebrate with the couple.
Fosters connection or Reconnection
Take some time to speak with or get back in touch with your special someone. An anniversary is an excellent occasion to reflect on your past while anticipating future adventures. An anniversary party might be the ideal occasion to dig out those old photo albums, reflect on the memorable events that led you to this point, and make plans.
It's a milestone
Spend the evening jubilating with your loved one, family, and friends. Consider the value of your connection and everything that has resulted from it for a while.
You might wish to commemorate the occasion with a modest supper with your closest friends or vow renewal. You might want to throw a sizable party to celebrate a significant achievement on your 2-year anniversary.
---
FAQS
What is the theme for the 2-year Anniversary?
Cotton
Cotton is the customary present for a 2-year anniversary. Various interpretations of what cotton represents can be found depending on who you ask. The conventional wisdom is that your second wedding anniversary means the security and strength you've gained as a couple.
Should couples mark their anniversary every month?
You and your partner must feel valued no matter what, so doing something modest to recognize more minor accomplishments is still a terrific idea. It demonstrates your concern for your partner and gives you two something enjoyable to accomplish together.
If you are unmarried, does this count as an anniversary?
An anniversary is simply a celebration of a certain number of years, not necessarily of a marriage. So long as there is an agreed-upon start date for when the relationship began or reached a certain level (maybe "living together"), you can mark the anniversary of that day.
What is the name of a relationship of one year?
When a couple is too eager to wait a whole year for their first anniversary, a monthsary is the sweetest type of relationship milestone and the ideal answer. A monthsary is, in plain English, the precise number of months since the start of your relationship.
Related Post: 20 Everyday Kitchen Essentials and Tools You Need in Your Home.